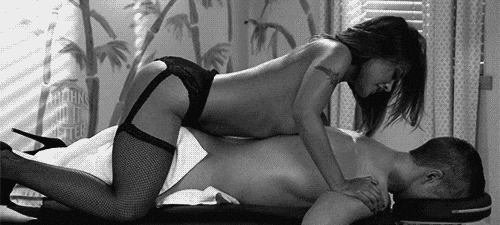 Work. Duties. Deadlines. Responsibilities. Add them together day after day, week after week and the result is inevitable - stress. Just as surely as pressure leads to stress, there exists a guaranteed solution to beat that stress. A body massage.
Stepping into the World of Pleasure
When you step through our doors, you are stepping into the realm of ecstasy. Our masseuses are not just experts of touch; they are just as adept at talking to you and understanding your needs. Even before they lay a finger on your tense body, their words and glances will already start to melt away the tension in you. As you feel the aura of carefree wonder infuse your soul, they will begin the first stage of the physical experience. With a combination of light, feathery touches, probing caresses and firm rubbing and kneading, your body's tense muscles will start to loosen and relax. You will not only feel soft hands and long fingers – the expert masseuse uses her entire body as a medium of pleasure. Silky hair will slide across your bare skin, perhaps followed by the feel of a soft cheek. This is the segue into the second part of the massage, the erotic touch. Our masseuses know your body almost as well as you do, and they know every erogenous zone better than almost anyone. They will hone in on them, tease, and coax waves of ecstasy through you using their body. An elbow to release deep tension as a bosom brushes past, a flat tummy and long legs... The possibilities are endless, and no two massages are ever exactly alike.
The Benefits of Massage
The erotic massage combines the positive effects of a good body massage with the therapeutic effects of erotic release. Together, they have been proven to:
Improve circulation.
Open skin pores.
Improve complexion.
Smoothen skin.
Enjoy all these benefits aside from the guaranteed release of stress, a flood of positivity and a spike in happiness. Visit us today or call us for a home massage if that feels more comfortable.