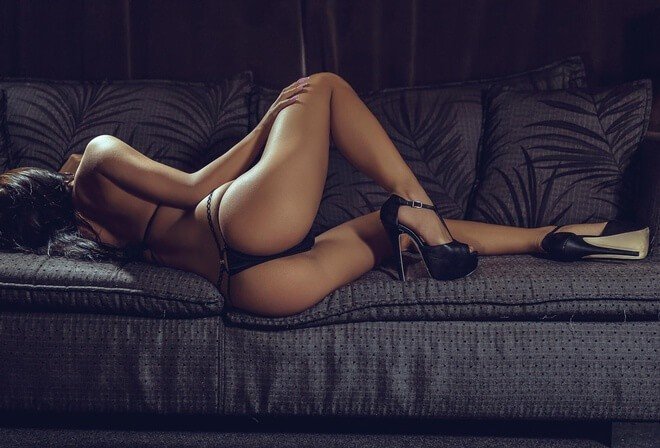 Massage has been a part of human interaction for millennia; we have used it for both muscle relief and pleasure for longer than historical records exist. Over this long span, several different schools of massage have emerged and some of these are used purely as erotic massage for sexual pleasure. In this article we would like to pay attention to several most popular massage types:
Tantric;
Lingam;
Nuru;
Prostate massage.
Ancient Tantric Massage
Tantric massage can trace its roots further back in history than any other type. It incorporates techniques that have their origins in India's mystical past, several of which that are detailed in the Hindu Manual of Worldly Pleasure, the Kamasutra. These ancient techniques are combined with what is called 'neotantric' techniques which have been developed over the past decades, particularly in Europe. Tantric and neotantric massage are full body massages that take a holistic view of the sexual experience; not every touch is overtly sexual - there is a greater emphasis on creating a crescendo of small tingles of pleasure that build up into an orgasmic wave, sometimes over hours. They include light touches and small strokes that focus on erogenous and non-erogenous zones alike. Recipients avow that a tantric massage allows them to perform at their sexual peak for weeks afterwards.
Lingam Massage: Pure Pleasure for Men
Another erotic massage whose origin is in India is the Lingam massage. The Sanskrit term 'lingam' refers to the penis and, unlike the tantric massage, a Lingam massage concentrates virtually exclusively on the phallus and associated region. The fingers, palms, wrists and even the feet may be used. These techniques can also be traced to the Kamasutra. The female equivalent of the Lingam massage is the 'Yoni' massage, 'yoni' being the Sanskrit word for vulva.
Japanese Technique of Nuru Massage
In recent years, the name Nuru massage seems to be on everyone's lips. This rather recent Japanese full-body massage has taken the world by storm and is available at any good massage establishment. The massage gets its name for the clear, odourless and extremely slippery nuru gel that is used. A nuru massage involves the masseuse covering both herself and the client with the gel and then sliding her nude body over the client's. The heavenly sensations produced have won innumerable fans for nuru. Prostate massage is gradually gaining mainstream acceptance as an erotic massage technique. Often called the male G-spot, the prostate is located in the pelvic area and can be stimulated with a finger through the anal passage. This is a delicate act and only a skilled practitioner knows how to apply the correct amount of pressure to produce maximum pleasure without discomfort or harm. Sweettouch outcall massages offer all these and more, and each of our professional masseuses are trained in several techniques so your every experience will be an eclectic mix of exquisite pleasure.