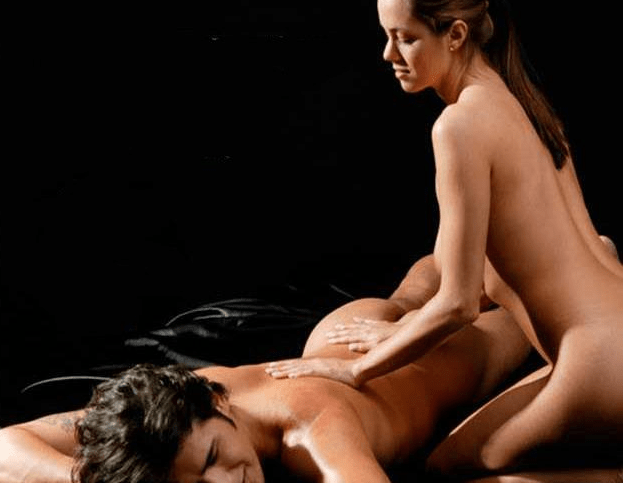 The prostate, or prostate gland, is an incredibly important organ of the male body. It is responsible for the quality of sperm and the ability to fertilize, normal erection and the duration of intercourse, and in general for the confidence of the guy in his male strength. Some years ago it was believed that inflammation of the prostate threatens men older than 40, now treatment massage of the prostate is prescribed even to 20-year-old guys!
The reason is a sedentary lifestyle, that provokes stagnation in the pelvic organs and prevents the prostate from getting normal nutrition and toxin release. The prostate gland is located between the rectum and the bladder (under its bottom), so you can stimulate it directly. To do this, the lady must insert a finger or a small stimulator into the anus. In shape, the "second heart" resembles a chestnut divided by a groove. Until it hurts, you don't feel it - it's just an internal organ. But if something is wrong, a man may suffer greatly from it.
This important part of the male sexual system you simply cannot ignore as the orgasm that will your partner experience will be several times stronger than during the usual masturbation or sexual intercourse. After all, the feelings will spread not only in the area of the penis but also in the entire perineum area.
Why prostate massage is needed
Another important thing you should know is that there is an erotic prostate massage that a girl or wife can give (or a professional masseuse). You can also do it yourself, it's especially convenient to do it using a special toy. The second type of such a massage is a therapeutic one that is usually used to increase the activity of the gland. They can be combined to get a cool result and a bright orgasm. The method is really cool - it is worth trying at least once, as you are guaranteed to like it! This is just the case when pleasure and health benefits can be easily combined.
Speaking about the stimulation of the prostate at home, everything is clear - the organ is full of nerve endings that are directly related to erection and orgasm. If the masseuse (wife) does everything right, you can get a pleasure that cannot be compared with the usual orgasm you get during sex. By the way, ladies can offer their lovers to combine massage with other types of sex - for example, a blowjob or traditional sex. A vibrator can be used for this purpose.
Stimulation of the prostate for therapeutic purposes should be done in such cases:
Prevention of blood stagnation in the pelvis.
Poor sperm quality (difficulties with conception due to problems with sperm quality).
Deterioration of sexual functi
Prostate massage: benefits
Prostate massage improves blood circulation, increases the amount of oxygen and various nutrients in the blood. In the prostate, fluid can stagnate, which extremely negatively affects the health of the man. And a good massage can prevent this stagnation, and thereby remove pathogenic bacteria from the body. After active stimulation of the prostate, male sexual activity normalizes, erection improves, and as a result, sexual intercourse becomes longer. Overall body condition and even blood pressure are improved.
Prostate massage: preparation
The first and most important rule is a slow tempo. This intimate process does not tolerate speed and sharpness. Therefore, communicate in advance with a man about the technique, relax, and only after that start a massage. For prostate massage, you will have to sacrifice a manicure, because long nails can damage the mucous surface of the anal opening. Massage oils and various lubricants are your friends, without whom you should not start this venture. So, apply the lube on your arms and your man's crotch. During stimulation, add oil if necessary. After all, plenty of lube is the key to a good orgasm. Start the massage with the warming up of his buttocks, hips. The man must be prepared for massage, relax as much as possible, and warmed up.
Prostate massage: technique
The anal opening is an extremely intimate spot. Therefore, be extremely careful and do not hurry. Slowly insert the finger, making pauses periodically. This will help to relax muscles and let you in without any pain. Your finger should be completely immersed in the hole, and your palm should make gentle circular movements. The prostate will be immediately under your finger, and to the touch, it will be like a pea.
Start the stimulation with light and gentle stroking. Do not apply pressure on the prostate, caress it gently. At this time, watch your man's reaction. His pulse should increase, the prostate should be filled with blood, and as a result, it will increase. After that, you can make vibrating movements with a finger, and you can also stimulate its penis simultaneously. Such attention from everywhere will only increase the sensations and will lead to a long and vivid orgasm.
Prostate massage can be found in SweetTouch, so come try it!