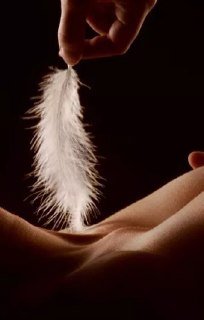 If you think Hollywood perpetuated a ridiculously laughable myth about prostitution with Pretty Woman in 1990, you may not be surprised to discover that the porn industry continues to do the same with erotic massage today. Of course, no one really expects porn movies to be a representation of reality. However, the propagation of certain myths about erotic massage serve to create a distorted perspective of the practice that has the power to depict it as sexy and fun. In reality, some of the experiences of masseuses are the stuff of nightmares.
Rule Number One: Masseuses are not Hookers
In the porn world, every erotic massage encounter is between two (or more) people who are both into exactly the same thing, leading to a fantastic experience where everyone rocks their socks off. When it comes to reality, every customer that walks in the door represents an unknown risk - masseuses have to survive in an environment where they are treated like hookers but do not have the relative security of a pimp. These women sometimes have to endure a workplace that can occasionally be intimidating and frightening because a client may believe he 'owns' them because he paid for their time. Don't be that guy.
Traditional Massage Table - Bad Choice for Erotic Massage
Another one of the enduring myths is that a massage table is the ideal place to get down to creating your happy ending. The massage tables from porn movies are models that the average massage parlour cannot afford. In fact, masseuses regularly complain that the narrowness and lack of padding of the standard massage table sometimes can lead to a very painful ending for one or more of the participants. A popular storyline in porn movies is the fortuitous meeting of two people after a long time when one comes for a massage and they and the masseuse recognise each other. What follows is heated sex that makes up for all the time spent apart. In reality, masseuses say that they are mortified by the possibility of running into someone from their past in this line of work. The sheer embarrassment of a complete change in the dynamics of the relationship between them is a fear that is at the back of their minds every time a new customer walks through the door. Some who have had the experience say that they have feigned illness or even hidden at the sight of a face from their past.
Erotic Outcall Masage from Sweettouch - Avoid Any Embarrassment
You have the option of avoiding most of these problems with an outcall massage from Sweettouch. Call us to get all possible types of erotic massage:
Our professional, well-trained masseuses are adept at creating the experience of a lifetime without all the awkwardness and discomfort.