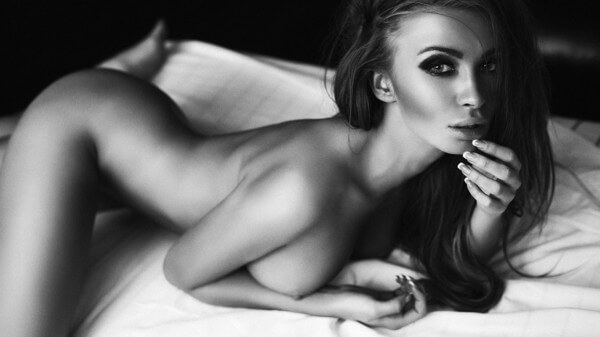 Any massage has a healing and relaxing effect on a person's body. This is achieved with the help of hands or other objects, which involves a set of different techniques, like strokes, pinches, and others. There are several types of massages that are used for various purposes – medical, sports, cosmetic.
There are also massages that are used not only for the purpose of affecting the body but also with the aim of energy exchange. This applies to yoni massage. If you are interested in it, keep reading. We will consider different aspects of yoni massage, paying attention to what it is, how to give it, and what are the contraindications.
What is a Yoni massage?
"Yoni," translated from Sanskrit, means "vagina" – a female sacred spot. The word "yoni" is used in different cultures, where it has a large number of meanings. As you understand, yoni massage is a massage of the female intimate zone.
Why give Yoni massage?
A woman needs a yoni massage in cases where there are any of the following:
vaginal dryness;
pain during intimate contact;
solidification of vaginal tissues;
internal muscle tension;
cervical sensitivity;
inability to experience orgasm in normal sex.
Yoni massage is carried out with the following goals:
relaxation;
release of sexual energy;
pleasure giving;
achieving an extreme degree of arousal; liberation from negative emotions;
calming the nervous system;
restoration of women's health;
establishment of blood circulation in pelvic organs.
Orgasm is considered a side effect of this massage. It's optional, but it's almost impossible not to experience it if everything is done correctly. If the massage is performed in pairs, then the man performing the massage enjoys watching what is happening to the woman he massages. She will tremble and moan with excitation.
This approach allows you to strengthen intimacy in a couple, to experience new feelings and unforgettable emotions. A couple can use this tantric practice as a form of safe sex, or if ordinary sex does not bring satisfaction. Sexopathologists prescribe yoni massage to women who have problems in the sexual sphere, as well as as a therapeutic method that helps to cure sexual injuries. Gynecologists recommend it if there are any gynecological diseases due to which ordinary sex is uncomfortable.
How to prepare for Yoni massage
To be fully ready for it, you need to go through the preparatory stage. Those who practice it frequently advise both partners to start preparing by taking a bath to achieve the first degree of relaxation.
Among the recommendations is the creation of a comfortable and favorable atmosphere in the room with the help of:
candles;
quiet, relaxing music;
muted light;
aroma lamp or aromatic sticks.

It is advisable to disable communication facilities so that no one can interfere with relaxation. You should also have enough time not to rush anywhere and not to think about current affairs and problems. The work of the brain should be aimed only at a healthy and erotic procedure and achieving pleasure.
Before massaging, you need to think about buying massage oil, the smell of which would be pleasant for both partners. Before applying, it must be heated to a temperature that will be pleasant to the body.
Yoni massage: technique
The beginning of the massage is considered to be the establishment of visual and spiritual contact. The "masseur" should feel the moment when a woman wants him to touch her, and be willing to do it himself. It is necessary to establish correct breathing – it's great if you breathe in unison. A light massage of the back, feet, chest, abdomen is performed. Gradually, it is necessary to move to massage the intimate zone. If contact is established, the partner will feel the moment when it is necessary to proceed to vaginal massage.
It looks like the following: the woman lays on her back, puts one pillow under her head, and the second under her buttocks. Then she spreads her legs and reaches maximum relaxation.
The partner sits between the legs of the lady. Then he pours some warm oil on her Yoni. Intimate zone massage begins with the pubis and lips. Lips can be gently pressed, swiped up and down; it's also great to make gliding movements. Further, it is necessary to find the clitoris and perform rotational movements around it in different directions. During this procedure, orgasm may occur, but at this moment it is still important for the partner to control the woman's condition.
After massaging the clitoris, you can switch to the technique of yoni massage itself. First, insert the middle finger into it and caress the vaginal area. After examining all sides of the vagina, without taking the finger out of it, turn it upwards and make "come here," movements.
If the finger is properly positioned behind the pubic bone and clitoris, you are likely to find the so-called G point. When you touch and press it, the woman can feel either a call to the toilet, pain, or pleasure. The following movements can be made in the vagina:
left and right;
up and down;
circular movements.
You can also apply some pressure, and change the tempo of movements. When massaging G point, you can use two fingers only. You can also touch the clitoris with your thumb simultaneously by massaging the G spot. The duration of the manipulation is determined by both partners. She will be begging for more – we guarantee you.
Yoni massage contraindications
Although the procedure can be used for many purposes, there are also some contraindications for yoni massage. It's better not to practice it if a woman has chronic diseases, bleeding, heart problems, and problems with genitals skin.
One of the main conditions for the procedure to be successful is establishing trust between partners. Remember it's essential to conduct the procedure in a comfortable, relaxing environment and in a favorable state.
If you don't want to give Yoni massage yourself, we will help you with it. You can buy a gift certificate for your lady to enjoy Yoni massage SweetTouch or any other massage type. Believe us, such a present will be remembered for a long time.