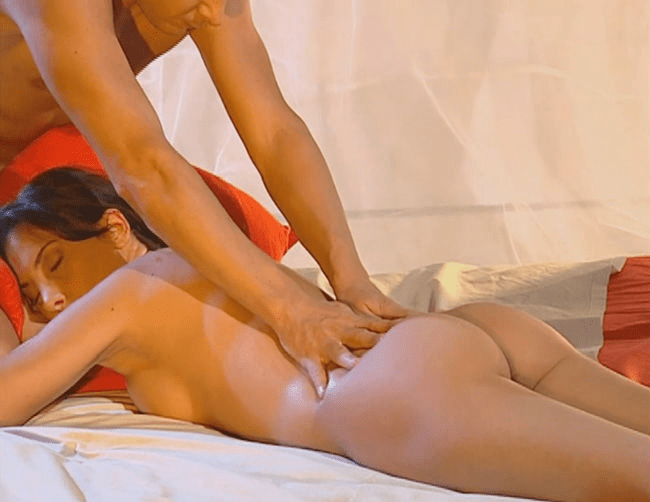 There is a common opinion that a woman can be brought to orgasm only by stimulating and caressing her erogenous zones, but is this statement the only correct one? No, and we can say for sure it's possible to bring a woman to orgasm even without direct contact.
As for erogenous zones, it is necessary to know them and use this knowledge in sexual intercourse, but there are also such situations when this knowledge is more than compensated by other factors.
Can it replace sex?
It is not a secret that massage can bring a woman to orgasm. Besides, it can even replace sex. In any case, massages contribute to the greatest closeness of partners, thereby opening new facets of their relationship. Time stops during this activity, and it becomes completely unimportant whether it is day or night. But for a massage to have the desired effect, it's essential to get to know some information about its technique.
Let's talk about how to excite the girl with a massage at home and make her experience an unforgettable orgasm. In addition, an intimate massage is a great tool for those who want to diversify their intimate life a little. Let's discover the secrets of seduction of the girl and talk about the most sensual points on her body.
Basic rules of a satisfying massage
Remember the basic rules if aiming at bringing a lady to relaxation and ecstasy. Note that they are suitable for all women, but there may be slight changes to a specific individual.
Take off her clothes slowly. Don't be in a hurry and do not take off the lady's clothes with shaking hands. Affectionately, gradually remove her clothes to expose the intimate parts of the body. Turn on romantic music. You can undress her, whispering passionate confessions in her ear. Strong male hands and the warmth of your body will excite the girl, we guarantee you.
Determine the most sensual places. There are zones of primary and secondary impact, that is, points on which it is worth applying different techniques. Traditionally, erotic zones with less sensitivity are the neck, hands, buttocks, lower back, feet, earplugs. At the beginning of the massage, attention is paid to them. After these erogenous zones are already heated, it is possible to move to the main excitation points. Do not immediately proceed to the girl's vagina and breasts - we leave it for dessert. Erogenous zones of this category include the head, neck, chest, tummy, inner thighs, genitals, intergluteal space.
Now let's have a look at the techniques.
The technique
Warm your hands and wipe them dry. Cover them with moisturizing and softening cream, take lotion or cream for erotic massage, and come back to your girl. We start warming up her body, so first of all, you have to give an exciting back massage for the girl.
Back
Cover her back with an intimate massage gel, glide with your hands from the neck, gently move to the blades, move down the back and reach the buttocks. And now back up the back, caressing the waist. There must not be any sharp movements, everything should be smooth and gentle. Exciting back massage for girls is the basis of a pleasant procedure. If she enjoys it, you can become more active.
Hands
Now her hands. With both palms and smooth movements, we move from shoulders to palms. The areas you must pay special attention to are wrists and fingers. In addition to pleasant sensations, such a procedure favors the work of the lymph nodes.
Buttocks
We warm the buttocks just as smoothly and gently as if kneading dough. Light slaps will probably appeal to your girl, adding a little bit of sexual play.
Legs
And now we give an exciting massage to the girl's legs. Start from the hips and go down to the heels. First one leg, then the other. Leg caressing is an essential part of every erotic massage.
Breasts
Breast massage is pleasant both for the girl and her boyfriend. At this point, probably your beloved's nipples are already hard. That's good. Rotational movements on both breasts to warm them up, and later massage each breast separately. Then take both breasts in each palm, squeeze them together and tickle the nipples with your tongue. It will be a paradise pleasure for your lady.
Vagina
In conclusion, it's time to finish the erotic massage without even resorting to sexual intercourse. Many girls experience orgasm immediately after you touch the clitoris or approach the vagina. But a good warming up is essential.
If you want to try an erotic massage by yourself, choose SweetTouch. Our selection of procedures will surprise you.