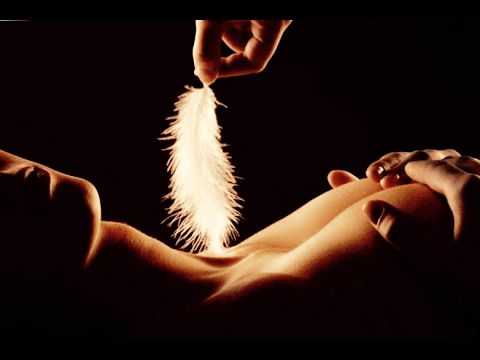 Because of the modern rhythm of life, fatigue and stress accumulate very quickly. So different ways to get rid of it are used by people who want to feel better. It is especially pleasant if getting rid of stress is achieved not by drinking alcohol in the nearest bar, but through sensual erotic massage, which has not only a positive effect on health but also an excellent relaxing effect. One of the most exotic and unusual types of erotic massage is a massage with a feather. Let's have a look at it in more detail.
One of the most exotic and unusual types of erotic massage is a massage with a feather. Let's have a look at it in more detail.
Why try massage with a feather?
Different massage types suppose usage of different techniques and different body parts for caressing. Lips, breasts, hands, and other body parts are usually used. But, having tried several massages where only body parts are used for massage, one can get bored. A great solution is to try something new to brighten feelings. People often decide to try massages where sex toys are used. Sometimes they don't like it first, as it turns out it was too early to try something of that kind.
The best thing to begin exploring new feelings is an erotic massage with a feather. It's an excellent option to get to know your body better. All the touches of a special tool – feather tickler – are very tender and soft. There is no such pressure and professional massage techniques, as in deep tissue massage, for instance. Massage with feather is a play, where there are only two participants: you and the beautiful SweetTouch therapist torturing you with a soft feather.
It may seem funny, but you will be pleasantly surprised by how a tiny feather can evoke your feelings, making them brighter than ever.
Massage with feather procedure
You will be surprised by this unique therapy after the very first visit. Let's clarify what actually happens at the massage session. As a rule, there are three stages of each massage type. Those include:
Warming up.
Specific massage techniques.
Culmination.
At the very beginning of your massage with feather session, the SweetTouch girl of your choice will start gently caressing different parts of your body. Most often, there are your shoulders, arms, chest, and abdomen. But it will not be just touching your body. The girl will use both her hands and a feather tickler during the procedure.
Different techniques are incorporated into the procedure with the help of his amazing tool. She will make slow and gentle movements, covering your body with 'kisses' of tender feathers. The lady will explore different areas of your body to understand what you like most.
The main peculiarity of the procedure is that all areas touched by feathers become extremely sensitive very quickly. Because of this, every touch feels brighter than ever. The girl will also use her hands to play with your body. The entire procedure is a combination of sweet temptation feathers fill your human being with, and ultimate pleasure you get with the help of the skillful hands of our masseuse. And, understandably, the procedure ends with an explosive happy ending you will remember for long.
If you wish, feather massage can be combined with other techniques. For instance, some toys can be used. This will give you additional feelings, but we guarantee you, a feather tickler will be perfectly enough for you to tremble with excitation.
Another important thing we haven't mentioned yet is that there are no contraindications for this procedure. It can be enjoyed by any person. Deep layers of your skin are not touched, as this massage is a rather gentle one.
So, what can one expect from this massage?
full relaxation;
getting rid of stress;
new feelings;
explosive orgasm.
Still hesitating? Call us and we'll help you to make a choice.