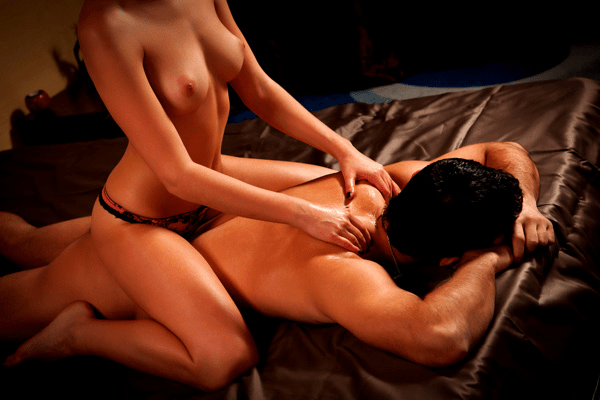 Sensual massage cannot be confused with the usual stimulation of genitals and other erogenous zones. Both erotic and sensual massages can be an independent form of erotic activity, for example, in cases where sexual intercourse is impossible or undesirable for some reason. Both are also a great prelude to sexual relations, a form of erotic play. The difference between erotic and sensual massage may seem tiny, but it's actually quite impressive. During an erotic massage, the biggest attention is paid to erogenous areas, and the goal is to reach orgasm only. As for sensual massages, your energy center is influenced here. The purpose of the massage therapist is to focus on your senses, not just on your body. The commonality of these procedures is that during both the recipient is fully naked.
Is it possible to learn to give it?
Sensual nude massage techniques are described in many popular manuals, and this massage can be called a whole art. People rarely manage to master this massage themselves. Experienced and patient mentors are required. Nevertheless, if you don't want to become a professional masseuse and just want to add something spicy into your intimate life, you can try to give this massage by yourself. If you want to enjoy this massage by yourself, you are welcome to visit SweetTouch! Our ladies are professionals, so the procedure you'll get will impress you, we guarantee.
Need for weasel
For both men and women, tactile contact gives a sense of harmony, relaxation, and peace of mind. Skin is the largest human organ. Receptors located on the skin send signals to the brain about the world around us. Actually, the art of massage is aimed at making these signals pleasant.
When a massage is done either by a loved one or by a professional masseuse, the emotional impact of this procedure is truly impressive. During the massage process, a powerful energy exchange takes place between a man and a woman. It allows you not only to get ready for complete relaxation but also to feel a sense of complete unity, absolute harmony between the two parties involved. The language of massage can say things that words cannot convey.
How does it work
In erotic massage, every movement makes sense. For example, smacking movements relieve soft tissue tension. They're best for the back. It is necessary to place both palms on the back and slide up, and then take your hands away from the body and return to the bottom point.
The hips and buttocks can be "pampered" with kneading movements. They are great for all fleshy areas of the body. Such movements resemble the process of kneading dough. It is also necessary to learn to give chopping, striking movements along the spine, rubbing movements on the legs, cautious, but awe neck caressing... An important part of sensual massage is also kissing, pinching, blowing (if we talk about giving massage to your partner). To create a piquant effect, feather ticklers can be used, ice cubes, candle wax, and more.
Basic massage techniques are applicable to both men and women. It is only important that amateur masseurs of both sexes understand the anatomical features of a person and do not overdo the effects on sensitive areas of the body.
To avoid unfortunate mistakes, it is necessary to start each movement as gently and carefully as possible, and only with the consent of the partner movements can be carried out more vigorously and assertively. The massage session is designed to last a certain time. In order not to lose the feeling of arousal, it is advisable not to interrupt the massage without the need. Let it be an adventure that will end with an unforgettable orgasm.
Beneficial effects of a sensual nude massage
Sensual nude massage has numerous benefits we recommend having a look at. Studies of psychologists and sexologists show that most men and women, including those with an almost ideal figure, are not satisfied with their bodies. We don't like something about ourselves all the time. Fears, complexes, suspicions, feelings of anxiety, self-doubt... All these things kill love and prevent the development of good relations between people.
A good sensual massage helps to get rid of these negative emotions. Other effects include the following:
Improved potency.
Filling with energy.
A better understanding of the body.
Feeling loved.
Increased self-confidence.
Getting rid of complexes.
As you can see, sensual nude massage is a real treasure for those eager to try something new. In SweetTouch, you will find a great selection of professional masseuses ready to surprise you with their skills. Nude sensual massage is a great cure for those who feel tired, dissatisfied with life, or just lack energy. After several sessions, you will feel like a god.